Our Passion
Sustainable business with a strong foundation of relationship between stakeholders
Enable
The "Three Hands" principle of our founding father, Liem Seeng Tee, was formulated to remind future generations of the vital nature of mutual business relationships. With it at the forefront of our operations, we aim to become the catalyst of realizing the dream of a well-nourished world.
ESA Sampoerna Group (ESA) contributes through three essential elements: commitment to farmers, post-harvest technology, and food industry. As a corporation, one of our most important functions is to manage resources profitably, while also empowering the community to thrive.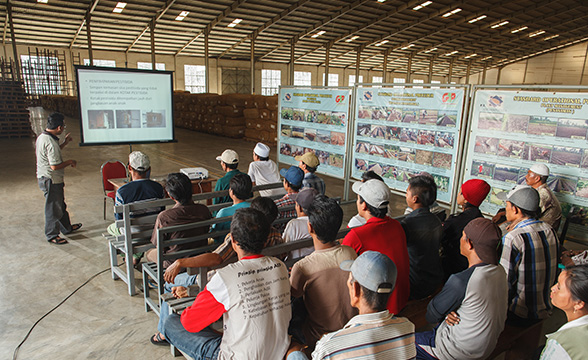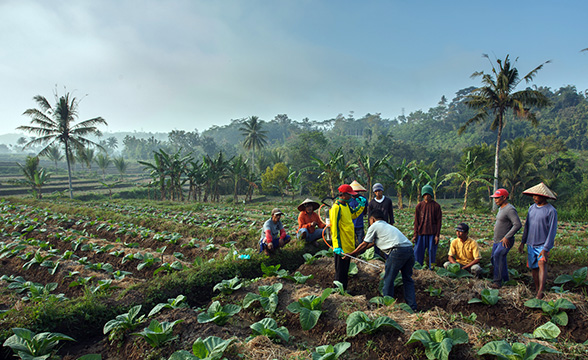 Sustain
We endeavor to create an ecosystem where our vision of feeding the world can stand the test of time. Our guiding principle, the "Three Hands", must be sustained with strong talent in our human resources and incisive expertise in our business management. Our 100 years of success in managing agricultural products resulted in our firm belief that we can achieve even greater successes with other products, such as cloves, corn and vegetables. We maintain our resilient relationships with our farmers with the understanding that ESA Sampoerna Group (ESA) originated after all from their tireless efforts.
Accelerate
To constantly grow and strive for excellence is one of our company's guiding principles. To our most accomplished minds in agricultural expertise, we have added experts in other agricultural products including corn and cloves. We applied our innovative technology in tobacco planting to corn seeds and vegetable seeds, thus ensuring excellence in agricultural technology for the enhancement of the food production chain.